Customers service: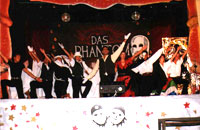 Looking for the right staff to fit certain requirements, can easily change into a search for a missing part of a puzzle. If you are one of your countries most renowned companies, then
Tawfik Human Resources
is the correct partner to have by your side.
We are world-wide agents, offering highly qualified, multilingual specialists, with skills you're looking for.
Tawfik Human Resources
is Germany`s first specialist for sports, animation and entertainment systems, for a pretentious leisure and recreation market. We use our own database with several thousand applicants, who have already successfully passed our screening test.
Tawfik Human Resources
is operating on the National and International market, however, our main activities with about 70%, are located aboard.
Upon request, we can design and place advertisements in the most suitable media and can act as an agent to protect your anonymity.
According to our principle, every company which is operating on a high level should have the man-power they demand to keep up their standards. All of our candidates, are qualified persons with a solid background.
Searching for staff: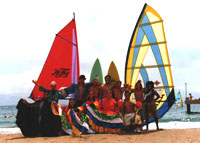 After you have informed us what you expect from your new staff, you will receive without prejudice, a detailed presentation folder from
Tawfik Human Resources
, containing applicants who meet your requirements. You can then decide on which new person to higher.
Due to the high standard of our contracting parties, we recruit without exception, only highly qualified candidates, fitting your special job specifications.
After we have received an application, we then transfer the personal data and specifications to our computerized data bank. When we have an appropiate labor supply, fitting the applicants background and expectation, a first meeting between the applicant and one of our consultants will be arranged.
If this meeting is successfull and our consultants impression is, that the company`s and candidates requirements and expections and are highly similar, then the company will receive a detailed presentation folder, containing the most important information, documents and assessments of the applicant.
When the applicant satisfies the company`s expectations, a final personal meeting between the company`s Human Resources Management and the applicant is the last step to engage a new employee. Negotiations about working-conditions, salary and so-forth, is the responsibility of the company.
Professions:
Whether you are looking for temporary or full-time staff, Tawfik Human Resources offers the professions and organizational solutions, to perfectly match companies and candidates expectations. The following scroll will show a selection of common professions Tawfik Human Resources is specialised in. If you are looking for a certain profession, which is not listed below, don`t hesitate to contact us directly. We will find what you`re looking for!
sport, trainers & teachers

tennis trainers
winter sports trainers
dive masters
surf instructors
golf trainers
selfdefense instuctors
swimming instructors
horse riding instructors
gymnastic intructors
dance instructors
snowboard instructors
fitness trainers
wellness trainers
aerobic instructors
yoga & meditation instructors
inline skate instructors

animators

chief animators
show animators
kids & teens animators
sport animators
all around animators

entertainers & artists

moderators
clowns
singers
magicians
dancers
performance artists
jugglers & fire eaters
make-up artists
show & dance performances

therapists & more

physiological therapists
sports therapists
medical masseurs
cosmeticians

others

tour-leaders
educators
kids & teens daycare staff
bath attendants & lifeguards
receptionist department
disc-jockeys
sound & light technicans

management

human resources managers
consultants
sports area managers
water-parc managers
tourism managers
hotel managers
leisure & recreation managers
assistants
Costs:
Looking for the right staff, fitting certain requirements, is labor intensive and time consuming. Advertisements have to be designed, published and applications have to be received and sorted. Nevertheless, castings have to be arranged and much more. Especially when companies depend on staff members, which can`t be easily found on the local market, Tawfik Human Resources offers quick and professional solutions.

In case your decision is to engage one or more new workcrafts, a onetime comission represents the only cost. The amount varies according to duration and area of application. Should you require mor than 5 candidates, we offer special discounted rates for major business customers. Ask our consultants for further informations!
Advantages
The decision to get professional support for staff recruitment by
Tawfik Human Resources
, can bring various advantages.
As a specialist for sports, animation and entertainment, we have the applicants and organizational solutions, to perfectly match companies job specifications
We mediate multilingual staff on permanent or temporary basis
Advertising, receiving applications, initial interviewing, sorting and screening, by special castings
Negotiations about working conditions, salary and so-forth, is the responsibility of the companies
Search and selection from our data bank and plus a on demand worldwide network
With exception of a onetime comission, our service is completly free of cost and without predjudice
For further information, please contact us directly. We are looking forward in receiving your phone call, fax or e-mail!