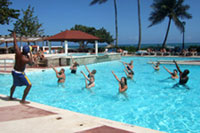 Tawfik Human Resources
is operating on the National and International markets. With about 70%, our main activities are located aboard.
According to our principle, every applicant with the qualified education should have the chance to find an adequate working position, which demands and activates his or her knowledge and proficiency, our contracting parties are famous International operating companies. Applicants, who are searching for employment, wheather it`s in Dubai or Ibiza, can be sure to find an apropriate position to their personal background, with an official contracting party and a reasonable compensation.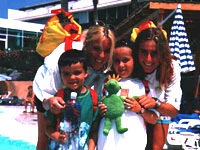 As Human Resurces Agents, we know best what is important for a successfull application. For this reason, we have developed a standardized online application system. This questionnaire should be completed carefully and sent back to
Tawfik Human Resources
.
When we have appropiate labor supplies, fitting the applicants background and expectation, a first meeting between the applicant and one of our consultants will be arranged. If this meeting is successfull and our consultants impression is, that the companies and candidates expectations are highly similar, the company will then receive a detailed presentation folder, containing the most important information and documents of the applicant. A final meeting between the companies Human Resources Management Department and the applicant, will be the last step for a new employment.
Due to the high standards of our contracting parties, we recruit without any exceptions, only highly qualified applicants, fitting special job specifications. Wheather you are looking for temporary or full-time employment, Tawfik Human Resources offers the employment and organizational solutions to perfectley match candidates and companies expectations. The following scroll will show a selection of common professions which are mainly searched by Tawfik Human Resources. If you are looking for a certain job, which is not listed below, don`t hesitate to contact us directly. There may be a chance we can find what you`re looking for!
sport, trainers & teachers

tennis trainers
winter sports trainers
dive masters
surf instructors
golf trainers
selfdefense instuctors
swimming instructors
horse riding instructors
gymnastic intructors
dance instructors
snowboard instructors
fitness trainers
wellness trainers
aerobic instructors
yoga & meditation instructors
inline skate instructors

animators

chief animators
show animators
kids & teens animators
sport animators
all around animators

entertainers & artists

moderators
clowns
singers
magicians
dancers
performance artists
jugglers & fire eaters
make-up artists
show & dance performances

therapists & more

physiological therapists
sports therapists
medical masseurs
cosmeticians

others

tour-leaders
educators
kids & teens daycare staff
bath attendants & lifeguards
receptionist department
disc-jockeys
sound & light technicans

management

human resources managers
consultants
sports area managers
water-parc managers
tourism managers
hotel managers
leisure & recreation managers
assistants
The decision to get professional support for a personal job search by
Tawfik Human Resources
, can bring various advantages:
Our service is completley free of costs and without predjudice to all applicants
As specialist for sports, animation and entertainment, we offer the employment and organizational solutions to perfectley match the expectations, knowledge and education of our applicants
Our clients are internationally known companies, working on a high standard principle
With one application candidates can get various job offers
Negotiations about working conditions, salary and so-forth, are subject by the applicant
For further information please contact us by phone, fax or e-mail!